FAIR-PERSONALIZATION
Marie Sklodowska-Curie 
Individual Fellowship
Enormous amounts of data about customers are available, making it possible for brands to hyper-personalise their advertising messages and purchase conditions in real time. This is a big deal for today's marketers who understand that adding personalisation to an e-commerce experience will likely increase sales. Nevertheless, significant concerns for consumer protection are present as well. The EU-funded FairPersonalization project will explore how the use of online personalised and tailored offers affects individual propensity to consume. It will also redefine the normative thresholds and conditions under which personalised commercial practices may be deemed unfair or manipulative under EU law, laying the foundations for framing a tailored commercial practices regulation. The project's overall aim is to rethink the interplay between regulators, enterprises and consumers, to enhance consumer protection in the digital society.
Online commerce experienced a technological revolution, shifting towards automated, data driven technologies for the allocation and display of offers and advertisings. The introduction of tracking and targeting technologies that leverage consumer data to personalize marketing catalysed the impressive growth of the online markets. Tailored and targeted commercial techniques constitute a heterogeneous phenomenon, incorporating ex multis semantics and data mining stemming from artificial intelligence, auction, social network and neuroscience analyses; they rely on self-tuning algorithms, intent data and immersive multimedia to reach different degrees of personalization.

These innovations provide companies with new modes to gain market advantage (e.g. the use of ICT, IoT technologies and Big Data) and to offer their products (reverse segmentation, narrowcasting and use of the semantic Web): they have the possibility to widely study consumers and to personalize every aspect of their consumption experience. Consumers exposed to such potential situations could end up not being able to recognize the artificial reduction of their set of choices, and eventually, to oppose to it, being unaware of the way through which product offers and advertisements utilize their habits, mental models and bias to influence their behaviours. The result of these and related trends is that firms can not only take advantage of a general understanding of cognitive limitations but also can uncover, and even trigger, consumer frailty at an individual level. In governing these dynamics, the EU Directive on Unfair Commercial Practices (UCPD) comes into peculiar relevance; yet, personalized commercial practices blur the boundaries between (lawful) promotion of products through mere persuasion, and (unlawful) manipulation. Building on, and expanding, existing literature, the FairPersonalization project explores the effects of tailored commercial practices on consumers behaviour, contextualizing and extending the results from the main theoretical and empirical studies on the impact of targeted and personalized offers, to pinpoint their risky consequences and ultimately improve and reinterpret the existing the regulatory framework. At the same time, the research will investigate how the traditional UCPD notions of unfairness, deception, and awareness shall be developed to deal with the personalization of products.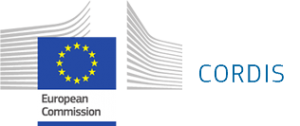 Personalized commercial practices and digital market manipulation:
enhancing fairness in consumer protection
How online personalised commercial strategies affect the way we shop